Composed by
Gerónimo Giménez and Manuel Nieto
Libretto by
Guillermo Perrín and Miguel de Palacios
English dialogue translation &
musical arrangements by
Pablo Zinger
and presented at
Latin American Theater
Experiment & Associates
107 Suffolk St, New York, NY 10002
Singing with both "a liquid baritone of great charm," and "precise patter elocution" (Parterre Box), Brian J. Alvarado performs a wide variety of known, unknown, and new vocal repertoire throughout the Northeast. Oberon's Grove recently praised his Nettuno in dell'Arte Opera Ensemble's La Liberazione di Ruggiero for having "displayed a voice of power and warmth," while Limelight Magazine described his Baron de Pictordu in their Cendrillon as "sonorous," and Parterre Box as "the quintessential self-adoring snob, with a highly attractive legato." With over forty lead and supporting roles in his arsenal, Mr. Alvarado looks forward to 2019-2020 appearances that include revisiting Leporello in Don Giovanni with Bronx Opera, making debuts as the Speaker in The Magic Flute with Barn Opera, Osmin in The Billy Goats Gruff with Prelude Opera, and on film as Ben in When Falling...Dive, and as Le Grand Ecuyer in Whitney George and Lila Palmer's operatic short, Julie, produced by NCO's CamerataWorks.
Recent assignments include the title role in The Sorcerer (Utopia Opera), the Adonis cover in Venus and Adonis (NCO), Dandini in La Cenerentola (Opera Theatre of Montclair, Bay View Music Festival), Schaunard in La bohéme (Regina Opera*; Amore Opera), and Pish-Tush in The Mikado (Bronx Opera). Recent concert performances include the U.S. Premiere of Emmanuel Dubois' Requiem for the Fallen (Carnegie Hall), Kaiser's Markus-Passion (Nahant Music Festival; Soloist), and Haydn's Missa Sancti Nicolai (MuSe Chorus; Soloist). He has also been an Apprentice Artist at Teatro Nuovo, and a Student Artist at Bay View Music Festival.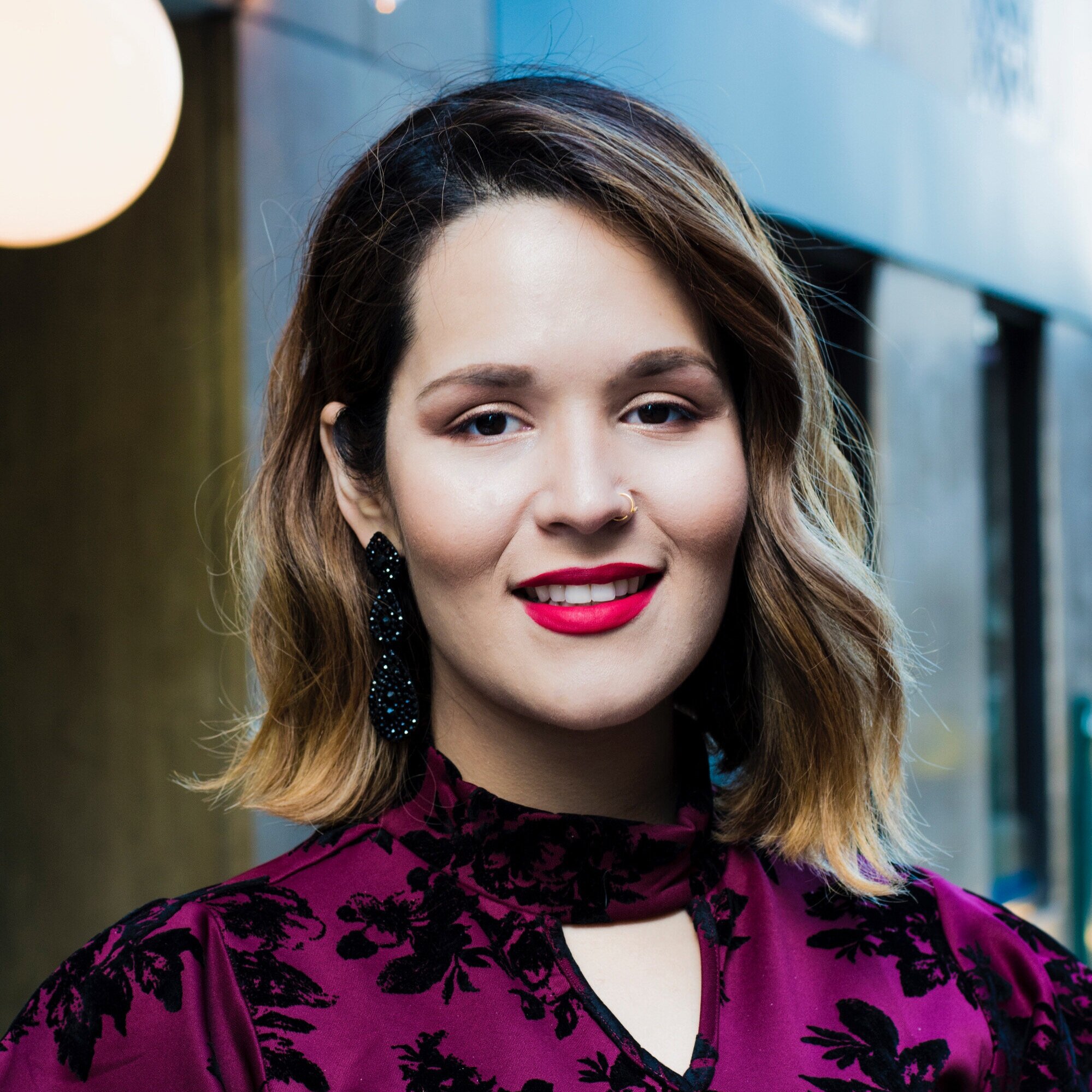 Maria Brea is a Soprano native of Caracas, Venezuela. Ms. Brea makes her debut with the New Camerata Opera singing the role of Elena in El Barbero de Sevilla. She will also be singing in Canada with the NYIVE ensemble. This past summer, Maria was an Eva and Stern Fellow at Songfest and made her debut with the Queens Symphony Orchestra in their Night at the Opera concert series. Last spring, Ms. Brea made her Opera Tampa debut singing the title role in Maestro Anton Coppola's Lady Swanwhite, a world premiere. During 2018, Maria sang the role of Raquel in the world premiere of the opera El Rey Nacio and made her debut as Musetta in La Bohème with the New York Concert Opera. Last summer, she sang the role of Nannetta in Verdi's Falstaff in Martina Arroyo's PTP. She most recently won second prize in the Opera Cultura Vocal Competition 2019 and an Encouragement award from the Gerda Lissner Song/Lieder Competition. Maria was a finalist in the Mary Truman Art Song Competition 2018, and won first prize in the Giulio Gari (2017) and New York Lyric Opera (2016). Ms. Brea also won second prize in the Gerda Lissner International Vocal Competition (2017) and received an encouragement award from the Metropolitan Opera National Council Connecticut District 2017. Ms. Brea's awards include the Mae Zenke Orvis Scholarship at the Manhattan School of Music where she received her Bachelor's in Vocal Performance and a Kovner Fellow at the Juilliard School of Music where she received her Master's.
mariabreasoprano.com
Described as "versatile" and having "comedic instincts" (Voce di Meche), Jay Lucas Chacon has been an active and noticeable artist in NYC. Jay recently made his international debut in Montréal as a guest artist with L'Institut Canadien d'Art Vocal performing the role of Rodolfo in the Leoncavallo La bohème.
Jay has been an active performer with New Camerata Opera, having sung in three of their children's operas with Camerata Piccola. Later this year, Jay will join NCO's CamerataWorks for their commission of Whitney George's Julie, playing the role of Duc de Durfort.
Later this year, Jay will workshop his one-man show I Am Figaro, written by Bea Goodwin with The Curiosity Cabinet and will perform with On Site Opera in the Shostakovich opera The Tale of the Silly Baby Mouse.
In recent seasons, Jay created the role of Richard in the premiere of David Chesky's opera La Farranucci with Operavocateur Productions. Jay sang with Center for Contemporary Opera as the Soldier in Scott Wheeler' The Sorrows of Frederick. Jay sang with dell'Arte Opera Ensemble in the American premiere of Salieri' La Cifra creating the role of Sandrino.
Other performances include Schaunard in La bohème with Long Island Opera Company and Saint Petersburg Opera Company, The Count in Capriccio with Apotheosis Opera, Innkeeper/Governor in Man of La Mancha with Cedar Rapids Opera Theatre, Figaro in the Paisiello' Il Barbiere di Siviglia, George Page in Sir John in Love with with Bronx Opera, and Alfio in Cavalleria Rusticana with Brooklyn Philharmonia Chorus.
Victor Khodadad was born in Shiraz, Iran of an Iranian father and a Cuban mother, and shortly after his birth the entire family moved to the U.S. His mother, a classically trained pianist and conductor, provided a childhood full of music and performing opportunities. Playing the role of Jesus in "Jesus Christ Superstar" at Swine Palace Productions in Baton Rouge, LA, directed by Barry Kyle, former Associate Director for the Royal Shakespeare Company, was a turning point in Mr. Khodadad's career. The fusion of music and drama prompted him to shift his focus and he began formal vocal studies with Jerome Pruett, Associate Professor of Voice at The Hartt School of Music. Upon graduating from The Hartt School in 2005, Mr. Khodadad began working regularly in regional opera companies such as Amarillo Opera, Commonwealth Opera, Connecticut Lyric Opera, Hot Springs Music Festival, Mississippi Opera, Natchez Opera Festival, Opera Santa Barbara, Opera Theater of Connecticut and Philadelphia Concert Opera. Roles include Tamino, Don Ottavio, Ferrando, Gérald, Roméo, Des Grieux, Nadir, Rodolfo, Nemorino, Alfredo, The Duke, and many others. A co-founder of New Camerata Opera, Mr. Khodadad has worked as the Outreach Director for Camerata Piccola. This branch of the organization produces children's operas for students from pre-school through High School. Camerata Piccola's productions of Party At The Opera, Peter Rabbit and Rumpelstiltskin have delighted thousands of children and parents throughout the tri-state area. For information on how to book a performance in your community, please visit www.newcamerataopera.org. From 2006 to 2009, Mr. Khodadad had formative private lessons with legendary tenor Nicolai Gedda.
Regarded for his richness of tone and infectious stage presence, Stan Lacy has made a name for himself on the stages of New York and the world in operas, concerts and recitals.
Stan's debut with Bronx Opera as Sid (Albert Herring) garnered praise as "handsome" and "hot-blooded," and was heralded as a "sensual" portrayal of a "working class ladies' man." Stan was also recently heard in the roles of Tarquinius (Rape of Lucretia) with New Camerata Opera, Lescaut (Manon) with Dell'Arte Opera Ensemble, Betto (Gianni Schicchi) with Raylynmor Opera of New Hampshire, and Ping (Turandot) with Metro Chamber Orchestra of New York. At home in difficult, contemporary repertoire, Stan recently sang the part of Mittelstaedt in the American premiere of Nancy Van de Vate's All Quiet on the Western Front. He created the role of Remo in Haim Elisha's new serialist opera A Certain Quiet (2015). He sang Count Almaviva in Titus' Rosina in that opera's first revival in over thirty years for Dell'Arte Opera in NYC. His portrayal of Judge Danforth (The Crucible) helped to garner a first prize for DiCapo Opera on tour at the MezzoTV Opera festival in Szeged, Hungary. In concert with ensembles in New York and New Jersey, he has sung Elijah, Liebeslieder Walzer, and Messiah, as well as works of Vaughan-Williams, Howells, and Ariel Ramírez. Stan pursued graduate studies at the prestigious Jacobs School of Music at Indiana University, and graduated from Texas Tech University with a Bachelor of Music.
In 2016, Stan co-founded New Camerata Opera and has devoted himself to performances and administrative roles with that company ever since. He is the proud father to a precocious 3 year old daughter, Megan.
Hailed by Opera News as a "seemingly unlimited baritone", José Luis Maldonado is an operatic baritone from Los Angeles, California. He has performed as Dr. Falke in Johann Strauss II's Die Fledermaus, Baron Mirko Zeta in Lehar's The Merry Widow, il m in Menotti's Amelia Goes to the Ball, and JJ Peachum in Kurt Weill's The Threepenny Opera at the Cal State Fullerton School of Music.
Mr. Maldonado completed his graduate studies at the Manhattan School of Music in 2018 where he performed the roles of Haraschta in Leoš Janáček's The Cunning Little Vixen and the role of Kalmán Zsupán in the main stage production of Der Zigeunerbaron by Johann Strauss II in 2017. He then performed the roles of Don Alfonso in Mozart's Così fan tutte and Don Magnifico in Rossini's La Cenerentola in 2018. That same year Maldonado performed the title role in Verdi's Falstaff for the Martina Arroyo Foundation's Prelude to Performance in New York City.
Mr. Maldonado was a Holland Community Opera Fellowship with Opera Omaha in 2018 and made his debut as Poncio Pilato in Rafael Grullón's Opera, El Caminante de Nazaret in April 2019. In June 2019 he performed with OperaMaya in Cancun, Mexico and made his Missouri Symphony debut as Escamillo in Bizet's Carmen. In August he was a young artist in the iSing International Music Festival in Suzhou, China, and made his international recital debut in Chongqing, China in September. In December, he will reprise the role of Don Magnifico in Rossinis's La Cenerentola with Opera Buffs Inc. in Los Angeles.
Mr. Maldonado is a recipient of the Opera Buffs Inc. Career grant and the Richard F. Gold Career Grant from the Shoshana Foundation.
Mezzo soprano Anna Tonna has been described by New York Magazine as "showing off her warm, secure mezzo-soprano to maximum advantage". In 2018 she was heard in the roles of Clarina in Rossini's Il cambiale di Matrimonio and of Sally in Barber's A Hand of Bridge for Little Opera Zamora in Spain, a Zarzuela concert at the ElbPhilharmonie in Hamburg (Germany), at the Hispanic Society Museum & Library (NYC), The Americas Society (NYC) and in Bernstein's Songfest for Maverick Concerts (NY). Other companies include The New Jersey State Opera, Opera Illinois, The State Opera of Brno (Czech Republic), the Casals Festival of Puerto Rico and at the Auditorio Nacional de España among others. As Laura Adorno in Ponchielli's La Gioconda with NJAVO, her performance was singled out by British Opera Magazine as "elegant in deportment, line and authentic proto-veristic style". www.annatonna.com
Caroline Tye is thrilled to be returning to the stage with New Camerata Opera, having performed the role of Madame Flora in Menotti's The Medium as a part of NCO's performance piece Triskaidekaphilia. Hailed as "sultry and amber-voiced" as Mercédès in Regina Opera's Carmen (Brooklyn Daily Eagle), "stunning" for her performance as the Baker's Wife in Saint Petersburg Opera's production of Sondheim's Into The Woods (BroadwayWorld), a "true embodiment of the role" in her performance as Madame Flora in Opera Manhattan's The Medium (OperaTeen), as well as "providing good-natured puffery as Mrs. Malaprop" in Kirke Mechem's The Rivals (NY Times), other recent credits include Florence Pike in Albert Herring, Flora in La Traviata, Suzuki in Regina Opera's Madama Butterfly, Nancy in Flotow's Martha, Augusta Tabor in The Ballad of Baby Doe, Alice Ford in Ralph Vaughan Williams' Sir John in Love, the title role in Carmen with Delaware Valley Opera, Madame de Haltière in Utopia Opera's Cendrillon, the title role in Bronx Opera's La Cenerentola, Mother Goose in Stravinski's The Rake's Progress, Dido in Dido and Aeneas, Mercédès in Saint Petersburg Opera's production of Carmen, Isabella in L'Italiana in Algeri, Jo March in Little Women, Ulrica in Un ballo in maschera, Dalila in Samson et Dalila, Adalgisa in Norma, Dorabella in Così fan tutte, and Maddalena in Delaware Valley Opera's Rigoletto. Upcoming roles include the title role in Carmen. Caroline recently received a Master's Degree in Music – Vocal Performance from The Boston Conservatory, and is a student of Lenora Eve.
Bass-Baritone Costas Tsourakis is a native of Astoria, NY. Opera credits include Manon Lescaut (Geronte), Carmen (Zuniga), La Battaglia di Legnano (Podesta), Die Fledermaus (Frosch), all with Sarasota Opera, La Cenerentola (Don Magnifico) in Greece for the Festival of the Aegean, Gianni Schicchi (title role) at the Trentino Music Festival in Italy, Don Carlo (Filippo II) with Vocal Productions NYC, Carmen (Zuniga), Die Fledermaus (Falke) both with NY Opera Exchange, La Bohème (Colline), Le Nozze Di Figaro (Don Bartolo), Die Zauberflöte (Sarastro), Gianni Schicchi (Betto) all with Opera on the Avalon in St. John's, Newfoundland, Don Giovanni (Leporello) at the Banff Centre for the Arts in Banff, Alberta, Die lustigen Weiber von Windsor (Falstaff) in Weimar, Germany, and Cosi Fan Tutte (Don Alfonso), Gianni Schicchi (Simone) and Amahl And The Night Visitors (Balthazaar) with Purchase Opera. Musical theatre credits include Jud in Oklahoma!, Big Jule in Guys and Dolls and a production of Weill's Knickerbocker Holiday recorded at Alice Tully Hall and released by Albany Records. Solo concert credits include Beethoven's Ninth Symphony, Finzi's In Terra Pax, Haydn's Nelsonmesse, Rheinberger's Star Of Bethlehem, Vaughan Williams' Fantasia on Christmas Carols and Handel's Messiah. Mr. Tsourakis has performed at the Verbier Music Festival in Verbier, Switzerland, and concerts in Tel Aviv, Haifa and Jerusalem with the Israeli Philharmonic. In addition to his passion for performing, Mr. Tsourakis is a dedicated music educator who regularly teaches young musicians and is the Associate Music Director at the Archdiocesan Cathedral of the Holy Trinity.
To learn more, visit www.ctsourakis.com
ORCHESTRA
Sarah Carrier - Flute
Sergio Reyes - Violin
Juan Ruiz - Clarinet
Jessica Wang - Cello
Pedro Giraudo - Bass
Jennifer Vincent - Bass Sub
Pablo Zinger - Piano
CREATIVE TEAM
Director – Rod Gomez
Music Director – Pablo Zinger
Set Designer – Omayra Garriga Casiano
Costume Designer – Angela Huff
Lighting Designer – Daniela Fresard Montero
Stage Manager – Jordan Liau
Assistant Stage Manager – Ryan Allais
Rod Gomez recently served as Co-Director/Stage Director of the Opera Studio at the Aaron Copland School of Music @ Queens College. His production of The Rape of Lucretia was awarded 3rd Place (Division IV) in the National Opera Association's 2015 Production Competition. He served as Resident Stage Director (2013-14) for Opera Roanoke (VA), staging Die Zauberflöte and Giulio Cesare in Egitto, returning to the company after staging Carmen in 2012. He has served as faculty or associate faculty member at the San Francisco Conservatory of Music, Opera Academy of California, Holy Names College and Summer Music West International, directing opera, operetta and musical theater. For ten years he had been on the faculty of Bay Area Summer Opera Theater Institute (BASOTI) where he directed, among others: The Turn of the Screw, La Clemenza di Tito, Dido and Aeneas, as well as Suor Angelica ("This was a production that mined every detail of the scenario's psychological complexity with harrowing results. Gomez's achievement was all the more notable in the context of [San Francisco Opera's highly effective staging the preceding fall]... A 'must see' event of the summer"(Stephen Smoliar, San Francisco Examiner). 2015 also saw his debuts with Chicago Summer Opera (A Midsummer Night's Dream) as well Bard College as Stage Director of Opera Workshop, where was guest stage director for two years. In 2018 he served as guest stage director for Hofstra University's Department of Drama and Dance, directing Garcia Lorca's tragic play, The House of Bernarda Alba.
He has served as Artistic Advisor and Resident Stage Director for New York's One World Symphony and directed numerous productions for the company including: Le Nozze di Figaro, Orfeo ed Euridice, and Peter Grimes, among others. Other New York-area productions include: Bronx Opera's The Consul, Abduction from the Seraglio, Falstaff, La Traviata, Albert Herring, and Cinderella; Chelsea Opera's I Pagliacci ("Endearingly homey," New York Times), dell'Arte Opera Ensemble's Die Königskinder ("Rare Humperdinck opera a Treat!" ABC News), Pocket OperaNY's Così fan Tutte (Time Out NY's Critics' Pick), Fairy Queen for Big Apple Baroque, Giulio Cesare with the Opera Company of Brooklyn, West Side Story with New Jersey Concert Opera and the American premiere of British composer Joby Talbot's Path of Miracles at New York's Winter Garden. In addition, he has directed productions with San Francisco's Pocket Opera (Madame Butterfly, Rigoletto, Martha) and at California State University, Northridge. He holds a B.M. from California State University, Northridge and an M.M. from the San Francisco Conservatory of Music.
Future engagements include the zarzuela El barbero de Sevilla with New Camerata Opera, Don Giovanni (Bronx Opera), and a return to the Hofstra University Department of Drama and Dance, directing Tennessee Williams's Summer and Smoke.
Uruguayan-born New Yorker Pablo Zinger is widely acclaimed as a conductor, pianist, composer, arranger, writer, lecturer and narrator, specializing on Astor Piazzolla, tango, Spanish zarzuela, and Latin American music.
He has performed throughout the Americas an in Spain, Russia, Poland, Slovenia, Korea, Hong Kong, Japan, South Africa, Greece, Germany and Norway.
He accompanied Plácido Domingo at Washington's Constitution Hall, conducted for Paquito D'Rivera's Carnegie Hall 50th. Anniversary Concert and the Moscow première of Piazzolla's María de Buenos Aires, narrated Piazzolla's Pueblo Joven at Tokyo's Opera City and accompanied legendary Spanish diva Sarita Montiel in NYC.
He tours and records frequently with the Valencia-based Zinger Septet and has written for The New York Times, Opera News, and lectured for The New York Philharmonic.
He has written the tango Latin-Jewish musical Bela with Ilan Stavans, and Las tentaciones de González (Tiene la muerte atada), premièred in 1999 to a NY Times rave. His show Bésame mucho (Latinas sing Latinas), at Repertorio Español , NY, won the HOLA and ACE prizes (2012-1015).
He has been called "The King of Zarzuela" by Opera News magazine, and was Musical Director of the Patty Disney Zarzuela Series at the National Hispanic Cultural Center in Albuquerque, NM (2004-2011).
His CD's include Tango Apasionado with Astor Piazzolla, Chamber Music from the South and The Clarinetist, with Paquito D'Rivera, Las Puertas de la Mañana (songs of Carlos Guastavino) and two albums of music by Carlos Suriñach with Bronx Arts Ensemble.
Mr. Zinger has conducted the Costa Rica National Symphony, Simón Bolívar Orchestra (Venezuela), Maribor Philharmonic (Slovenia), Montevideo Philharmonic and Montevideo Pro Opera (Uruguay) and Bronx Arts Ensemble with Jazz greats Tito Puente, Dave Valentin, Néstor Torres and John Faddis.
At New York's Town Hall, he conducted Piazzolla's María de Buenos Aires and Pueblo Joven, Lecuona's María la O, Roig's Cecilia Valdés, Moreno Torroba's Luisa Fernanda and Barbieri's El barberillo de Lavapiés. Other zarzuela credits: Spanish Repertory Theatre, Orlando Opera, Zarzuela Company Domingo-Embil (Mexico), International Zarzuela Festival (El Paso), Jarvis Conservatory (Napa), and Santa Barbara Grand Opera. His La verbena de la Paloma (El Paso, '96) was seen nationwide on PBS and his Luisa Fernanda (Napa, '97) was issued on CD and DVD.
As Musical Director of New York's Polish Theatre Institute, Mr. Zinger conducted Polish operas, concerts and cabaret presentations throughout the U.S. and in five tours of Poland.
She has a Bachelor of Arts With a Mayor in Theatrical Design, Universidad de Chile. Daniela has performed more than 35 plays, focusing mainly on lighting and stage design. She designed in the most recognized places in her country, always worked in the academy as an assistant professor in Chilean universities. Until she left the country in 2016, Daniela went to Hunter College, the University of the City of New York, to study English. In 2017, Daniela was accepted Technical Internship Certificate at Yale School of Drama, where she specialized in lighting. At the end of her studies, Daniela continued working in New York City as an electrician in several theatrical productions for The Public Theater and others. Finally she find a place to grow as a designer in Latea.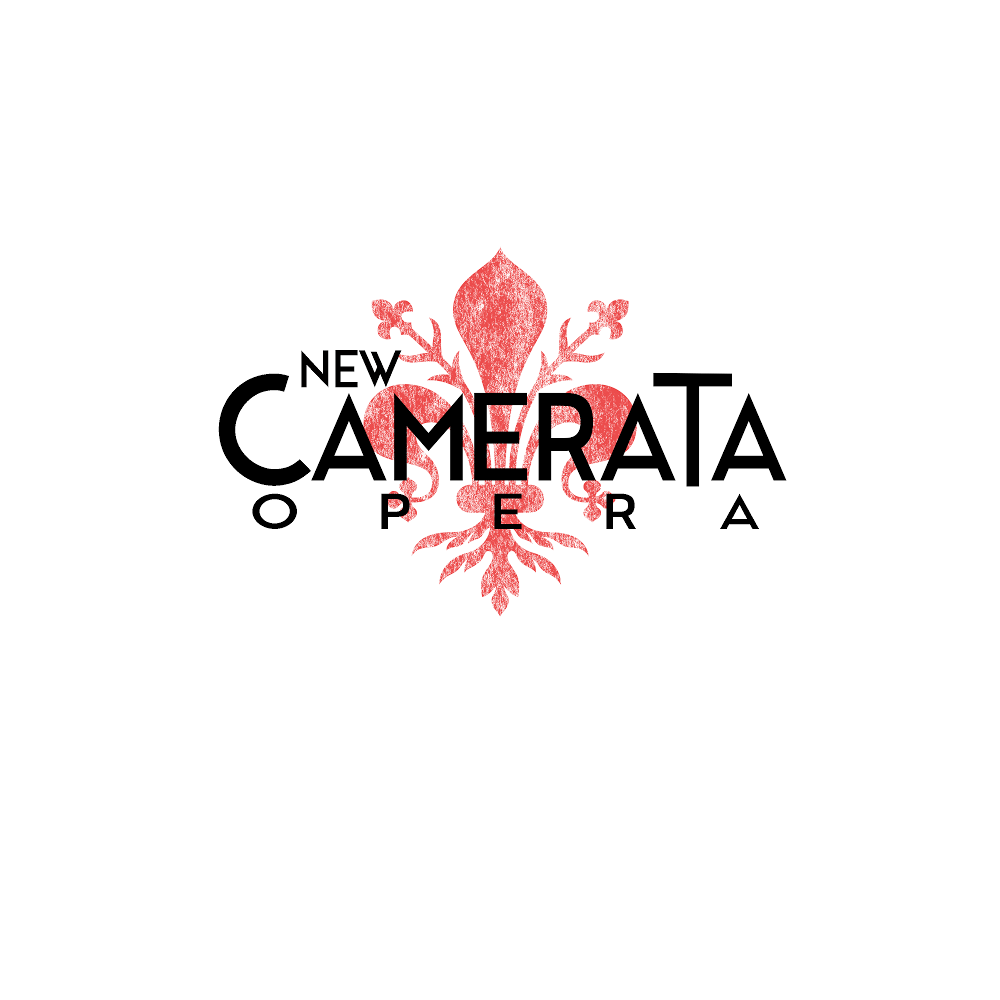 Angela Huff was born and educated in Duesseldorf, Germany and has worked in London, Los Angeles and New York. Ms. Huff has worked on several feature films including 'Little Women', 'Gulliver's Travels' and 'The Crucible'. She collaborated with Opera Director Philip Parr on several productions, amongst others,' La Boheme', 'Magic Flute' and 'Cosi Fan Tutte' in London. She also designed the puppets for the Diorama at the Globe Theatre in London. In New York, she designed for The National Lyric Opera Touring Company, Encompass New Opera Theatre and Dicapo Opera Theater, for which she was awarded "Best Costumes" for their production of 'Romeo and Juliet'. She designed 'The Libertine' for 'The Playhouse Creatures' and received an award for best costumes. And for Bedlam Theatre Co. she designed the newly adapted 'Sense & Sensibility for which she was nominated for best costumes. Ms. Huff has recently designed the costumes for a new opera company 'Opera Moderne', 'The Turn of the Screw' as well as 'Der Kaiser von Atlantis', plus a new Opera Burlesque fantasy production for the burlesque group 'The Hot Box Girls' in collaboration with Opera Moderne . 'Sense & Sensibility' was also performed at the ART in Boston. She previously worked with New Camerata Opera on 'Triskaidekaphilia'.
Jordan Liau is a NYC-based freelance stage manager and is excited for his first show with New Camerata Opera. Jordan is the resident stage manager for Victor Herbert Renaissance Project: Live, and has also recently worked with Kids of the Arts Productions, ShufflesNYC, THML Theatre Co., IndieWorks Theatre Co., and Utah Metropolitan Ballet.
American tenor Ryan Allais has captivated audiences throughout the United States. Most recently he performed as Matteo Borsa in Painted Sky Opera's Production of Rigoletto (2018). Allais has appeared as Giulio Gatti Casazza in the world premiere of The Vaudevillian by Thomas Pasatieri. He has also performed as Roberto in Painted Sky's Production of Tosca, Giuseppe in PSO's Production of La Taviata and as Prunier in Oklahoma City University's production of Puccini's La Rondine (2016). Other noteworthy accomplishments include Mozart's La Finta Giardiniera (2015) and in Beethoven's Fidelio (2014) with Santa Fe Opera. Concert appearences include soloist with the New Mexico Bach Society (2014-16) and the Kaemper Music Series (2015).
Allais is currently the media specialist and administration for the Taos Opera Institute and serves as a freelance nonprofit consultant for the Art Song Center based in San Antonio, TX. Prior to accepting the role in administration at TOI, Allais attended the opera summer program as an apprentice, one of twenty-eight promising singers from around the country (2013). Allais has served his hometown community as the guest conductor of the Taos Community Chorus (2014-16), Minister of Music at First Presbyterian Church of Taos (2014-16) and the head band and choir director in the Taos Municipal School District (2012-16). Allais is a holds a Master of Arts in Non-profit Leadership/Arts Administration (2019) and a Master of Music degree in Opera Performance from Oklahoma City University (2018) and holds a Bachelor of Music Education degree from New Mexico State University (2012).
SYNOPSIS
Acto único
Cuadro primero
En una modesta casa, el maestro Bataglia ensaya a Elena, una muchacha futura soprano, con el entusiasmo de su madre Casimira, pensando en el porvenir de la muchacha y en que pueda sacarles de la misera; pero todos se topan con la incompresión de Nicolás, el padre de Elena, el cual no tolera la idea de su hija, y despide al maestro.
Por otro lado, Sánchez, un amigo de Nicolás, le avisa que la amante de Nicolás, una cantante de ópera, parte para Burgos, suscitando el dilema en Nicolás, pensando en como lograr el dinero para el billete de tren. La situación parece desesperante, cuando aparece Martín, el novio de Elena, al que piden prestado el dinero, con el pretexto de atender un negocio a Asturias, tras conseguir el dinero, lo comunica a su familia y prepara la maleta.
En un aparte Martín confiesa, a su novia, que en realidad no es un perito agrónomo, sino un cantante de Ópera, y de ahí sus constantes idas y venidas, lo ha tenido que hacer para no despertar las iras de Nicolás, ante su odio por el teatro. Nicolás y Martín parten juntos para la estación, mientras Elena pone al corriente a su madre sobre su novio.
Bataglia, viene con una noticia importante, necesitan un bajo y una tiple para una compañía de Ópera que hará su debut en Burgos, y puede significar la oportunidad para Elena. Ellas aceptan y marchan a Burgos.
Cuadro segundo
En la sala de un hotel de Burgos, Nicolás y Sánchez, tratan de calmar los ánimos de la Roldán, al enterarse de la nueva tiple contratada para sustituirla, que se hace llamar la De Lirio, llegando a prometerle a Nicolás de preparar una fenomenal grita para hundirle a ella su debut. Martín ha escuchado toda la conversación y al ver a Sánchez solo, lo acorrala revelándole la verdad, y haciéndole un chantaje, él no revelará lo de su aventura con la Roldán, si consigue que Nicolás cambie de opinión con respecto al teatro y permita su boda con Elena, cuando revele su verdadera profesión. Sánchez acepta el trato.
Martín, ve llegar a Casmira, Bataglia y Elena. Ella le revela que es la De Lirio, suscitando la sorpresa en él, el maestro Bataglia, le comenta el por qué de su llegada y le muestra la polonesa compuesta para la escena de la lección de música, sucitando una oleada de entusiasmo. Martín queda a solas con Bataglia, revelando que Nicolás está aquí en calidad de supuesto marido de La Roldán y propone evitar su encuentro.
Por otra parte, Sánchez le revela a Nicolás el encuentro con Martín, y le comenta el chantaje propuesto; aceptando Nicolás las condiciones y marchándose a preparar a la gente para la grita de esa noche.
Cuadro tercero
En el pasillo de camerinos del teatro, se preparan, en sus respectivos camerinos Elena y Bataglia para el debut de esa noche. En el de la Roldán se celebra un pequeño convite donde participan Nicolás y Sánchez. Elena se prepara para salir a escena, Bataglia asegura a Martín que ha prevenido al empresario de la posible grita; marcha al camerino de Elena y la anima.
La Roldán, se prepara para ver desde la sala el debut de la tiple; llaman a su puerta López y Pérez, dos periodistas, para celebrar su éxito en la Cavalleria y pedirle algunas informaciones para su periódico. Nicolás aprovecha para ir al cuarto de Martín y pedirle que no revel nada sobre su estancia en Burgos, lo recibe Bataglia y queda petrificado al verlo, comentando sobre el escándalo preparado para la nueva tiple, Bataglia se vé en un apuro al no poder decirle que esa tiple es Elena.
Sánchez llega corriendo con informes sobre el debut, parece ser que la Roldán y la madre de la tiple se han enzarzado en una discusión, revelándole la identidad de la madre, no es otra que Casimira; al momento relaciona a la De Lirio con su hija, armándose un gran escándalo. Bataglia va a calmarlas, pidiéndole a Nicolás que recapacite sobre su negativa, si no, él destapará su relación con la Roldán.
Nicolás, para evitar a Casimira, se disfraza de cura y la esquiva,entrando en el cuarto de la Roldán. Casimira, se dirige alcuarto para pedirle explicaciones, descubriendo a Nicolás, el cual desenmascarando toda la trama, provocando la ira de Casimira, dispuesta a pegarle a Nicolás y Sánchez. Elena al verlo, queda asombrada, pero Nicolás le concede el permiso para cantar y ser feliz con Martín. La obra concluye con la felicidad de todos.
Synopsis
SYNOPSIS (by Pablo Zinger)
FIRST TABLEAU The home of an impoverished middle-class family.
Bataglia, the voice teacher, is giving a lesson to Elena, daughter of Casimira. Elena's father, Nicolás, is opposed to his daughter singing, and he fires Bataglia on the spot.
Benito, friend of Nicolás, warns him that La Roldán, opera diva and paramour of the latter, is leaving for Burgos. Nicolás has no money to pay for the train ride, but Benito and Nicolás force Elena's fiancé, Martín, to provide the funds.
Martín confeses to Elena that he is not a surveyor, but an opera baritone, and he has lied to make sure Nicolás doesn't oppose their marriage.
Bataglia returns to enlist Elena to sing with him in Rossini's The Barber of Seville in Burgos, while Nicolás is away "on business".
SECOND TABLEAU In a hotel in Burgos.
Nicolás and Benito attempt to calm La Roldán, who is upset about the new soprano being hired by the Burgos Opera, "La De Lirio" (Elena). They plan to organize catcalls against the newcomer. Martín overhears the conversation. He approaches Benito, threatening to blackmail Nicolás; they make a deal to keep Nicolás' infidelity under wraps, if Nicolás won't oppose the marriage.
Martín runs into Casimira, Bataglia and Elena. Elena sings her Polonaise, written for the lesson scene in Barbiere. Martín reveals to Bataglia that Nicolás is in Burgos to be with La Roldán.
On Benito's urging, Nicolás agrees to agree to the marriage of Elena and Martín to keep his dalliance secret.
THIRD TABLEAU The dressing rooms of the Burgos Opera Company.
Elena and Bataglia prepare for their debut in their respective dressing rooms. Nicolás and Benito flatter La Roldán in her dressing room. Bataglia assures Martín that he has taken measures against the planned catcalls. Pérez and López, opera critics, visit La Roldán, who prepares to see her new rival's debut. Nicolás runs into Bataglia, who doesn't dare tell Nicolás that the new soprano is Elena.
Benito comes in with the news that La Roldán and the soprano's mother are having a battle royale. Bataglia tries to calm them down. Nicolás, realizing that his wife is in Burgos, tries to disguise himself as a priest. Unable to maintain the ruse, Nicolás is put in evidence. When Elena runs into her father, the others refrain from revealing the affair, on the condition that Nicolás will not object to the marriage. And they live happily ever after…?
Musical Director's Note
ZARZUELA, born in the 1640's in Madrid as a form of royal palace entertainment, is Spanish musical theater, alternating music with dialog. It can be grand and long, or light and short. El Barbero de Sevilla (1901), by Nieto & Giménez (music) and Perrín & Palacios (libretto), belongs to the second category.
Zarzuela has a long and distinguished history in NYC, with the old City Opera presenting it in the 60's under Tito Capobianco, and Repertorio Español and Thalia Theatre it in the 80's and 90's, but modern zarzuela has not been performed in the City since the mid 90's.
Most opera companies concentrate on the Italian, French and Italian repertoire. Spanish is considered "exotic" in opera, but not in cinema, the visual arts, and literature, where Spanish and Latin American artists, past or alive, are among the most popular. Often, I have been told by leaders of U.S. opera companies that they will present a zarzuela, since they have such and such percentage of Hispanic population, hoping to attract Hispanics to their regular seasons… But zarzuela is not a "hook", it is a beautiful art form in its own right. They don't even know what they are missing: Luisa Fernanda, Doña Francisquita, La Tabernera del Puerto, La Verbena de la Paloma and many others.
I am very happy and honored to be part of this historic return of zarzuela to NYC, with New Camerata Opera, teatro LATEA and a sensational cast and band. Lets hope this is the beginning of a new trend.
I would like to dedicate these performances to LATEA's founder, my dear friend Nelson Landrieu, and to a recently departed friend, the great tenor Francisco Casanova.
Pablo Zinger
Board of Trustees
Kim Anderson
Erik Bagger
Phillip Bettencourt
Nancy Hager
Scott Lindroth
Alexandra Smith
Artistic Committee
Erik Bagger
Victor Khodadad
Stan Lacy
Scott Lindroth
Eva Parr
Barbara Porto
Julia Tang
With Generous
Support From
Phillip Bettencourt
Stephanie Davies
Andrew Parr
ChaShaMa
The Durst Organization
Caren Geberer
Nancy Hager
Wendy Haley and Mark Battista
Meche Kroop
Margaret Lacy
Bruce MacIntyre
Mariana Nunes
Pam Palmieri
Pizzimenti Cultural Foundation
Jonathan Rabinowitz
Olly Risso-Gill
Elizabeth and Kevin Schoenberg
Kerri Sohn
Lynne Stebbins

Reserve your tickets for future shows by becoming a member of the Camerata Core!